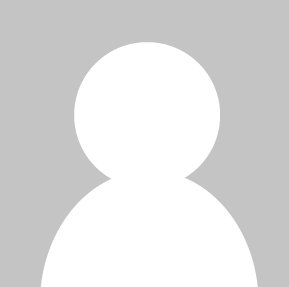 Address
Department of Electronics, Information and Bioengineering
Politecnico di Milano
Milan, Italy
Luca Mainardi
Scientific Partner, Center for Computational Medicine in Cardiology
Associate Professor
Research Profile
Prof. Luca Mainardi, PhD received the Master Degree (Italian Laurea) in Electronic Engineering from the Politecnico di Milano, Italy in 1990 and the Doctorate Degree (PhD) in Biomedical Engineering in 1997 from the same University. In 2001 he joint Politecnico di Milano as Assistant Professor and he is actually at the Dipartimento di Elettronica, Informazione e Bioingegneria as Associate Professor. He has got the full professor abilitation in 2014. Since 1999 he is teaching "Biomedical Signals Processing Laboratory", a course of the Master Degree in Biomedical Engineering and "Bioelectromagnetism", a course of the Bachelor Degree in Biomedical Engineering. He is member of the Board of the PhD track in Bioengineering at Politecnico di Milano.
His research activity is in the field of biomedical signal and image processing and biomedical system modeling with applications to the cardiovascular system. He is studying and developing methods for time-frequency analysis, recursive parametric identification and non-linear analysis of cardiovascular signals and series. He is interested in advanced biomedical image processing techniques for features extraction and image registration for oncology applications. He is author of more than 110 peer reviewed papers on international journals and more than 140 conference papers on these topics. He authored 12 book chapters. Editor of the book "Understanding Atrial Fibrillation: the signal processing Contribute" published by Morgan&Claypool, USA, he was co-editor of the Special Issue Processing and Interpretation of Cardiac Signal during Atrial Fibrillation of the IEEE-EMB Magazine (2006) and co-editor of the Focus Issue on "Biosignal interpretation I. Advanced methods for studying cardiovascular and respiratory systems" of Methods Information in Medicine (2014).
He is member of the Editorial Board of Biomedical Engineering/Biomedizinische Technik Journal and member of the International Advisory Board of Physiological Measurements journal.
Member of the Directory Board of the Italian National Group of Bioengineering (GNB) in the period 2004-2007, he is the elected Chair of the International Medical Informatics Association (IMIA) WG7 on Biomedical Pattern Recognition for the period 2010-2017. He is Vice-Chair of the EMBS TC on Biomedical Signal Processing (2016-2018) and Member of the board of Computing in Cardiology Conference for the period 2017-2020.